Clemens & Blair Book Offerings

Books You are Sure to Enjoy
We at Clemens & Blair believe that you, as a reader, deserve to have access to important informational and historical books.

This is a result of our commitment to providing you with the books that will help you better understand some of the most significant events in history.

With these materials, we are confident that you will find information worthy of sharing with friends and other people.

BULK DISCOUNTS: For purchases of 10 or more copies of a single title, we can offer a
20% discount
from list prices. This applies
worldwide
. To arrange a bulk purchase, please contact us directly, via the
CONTACT
page, or at: editor@clemensandblair.com.
*** LATEST BOOKS FROM CLEMENS & BLAIR ***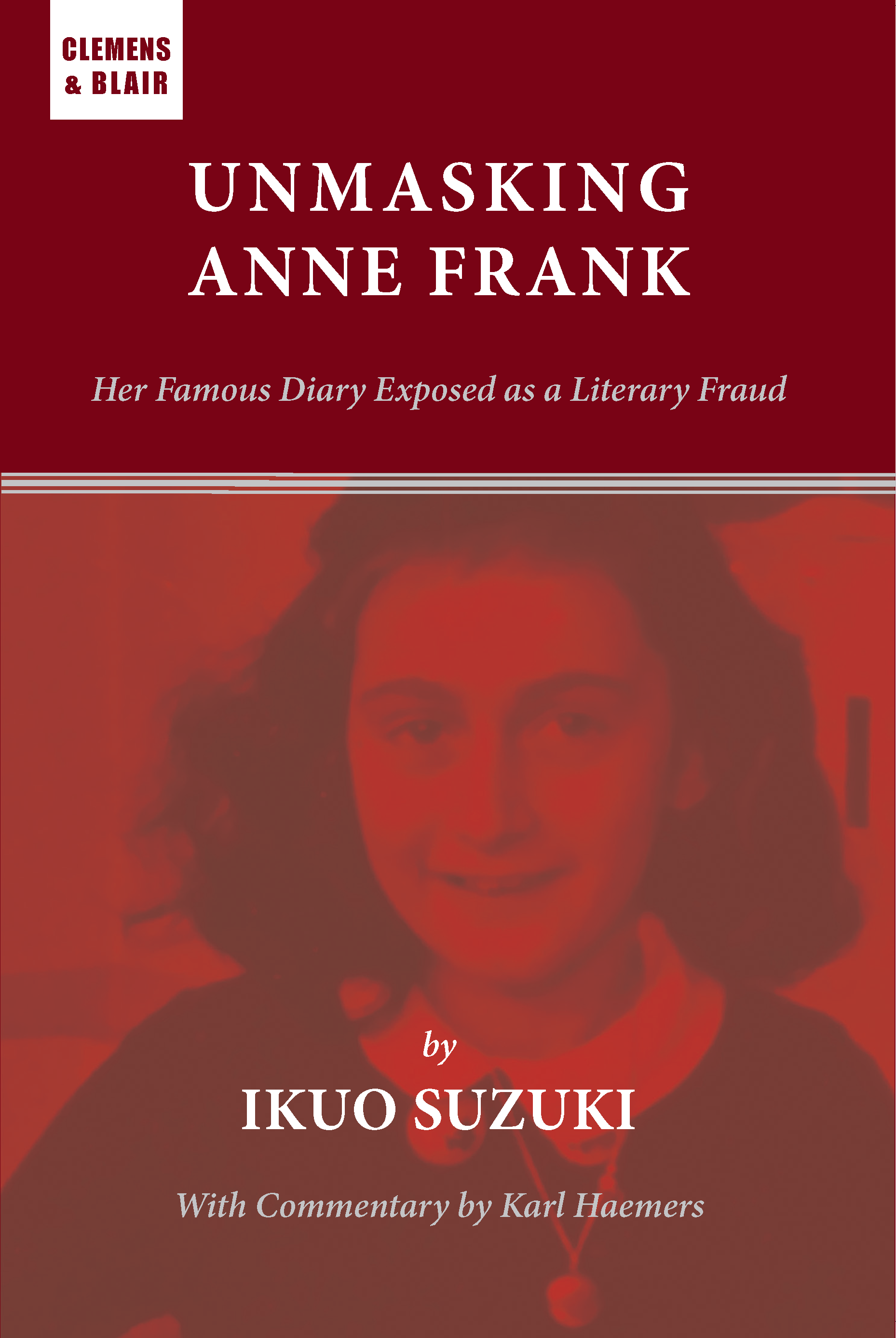 New! August 2022
UNMASKING ANNE FRANK
Exposing Her Famous Diary as a Literary Fraud
No single person better represents the face of the Holocaust than Anne Frank. As a 13-year-old Jewish girl living in wartime Amsterdam, she hid out with seven other Jews for over two years. During this time, she kept a diary of her thoughts, feelings, and experiences. Eventually the Frank family was discovered and deported; Anne later died of typhus in Bergen-Belsen at the age of 15. But her diary lives on. Today, the Diary of Anne Frank is an icon of Jewish suffering amidst the vast sea of Holocaust literature, and Anne herself has become a high priestess in the pantheon of Holocaust martyrs.
Millions of people know of Anne's story, but very few know of the many problems with it. As it turns out, Anne's tale is rife with absurdities, logical problems, inconsistencies, and incoherent claims. Here, Japanese researcher Ikuo Suzuki deconstructs Anne's famous dairy, exposing the many issues lying just below the surface. In the process, he unmasks the truth: that the notorious diary was likely written by a middle-aged Jewish man who worked in conjunction with Anne's father, Otto, to foist upon the public a deceptive and highly misleading story of a young teenage girl who perished in a German camp.
Here, for the first time, Suzuki presents a thorough, detailed, and highly readable critique of the global bestseller that is Anne Frank's Diary. Far and away the best critical analysis of the famous diary, this book fills a badly need gap in contemporary revisionist literature. Our view of Anne Frank will never be the same again.

August 2022. 200 pages. Available NOW in paperback (6" x 9") -- $20: US & Canada Rest of World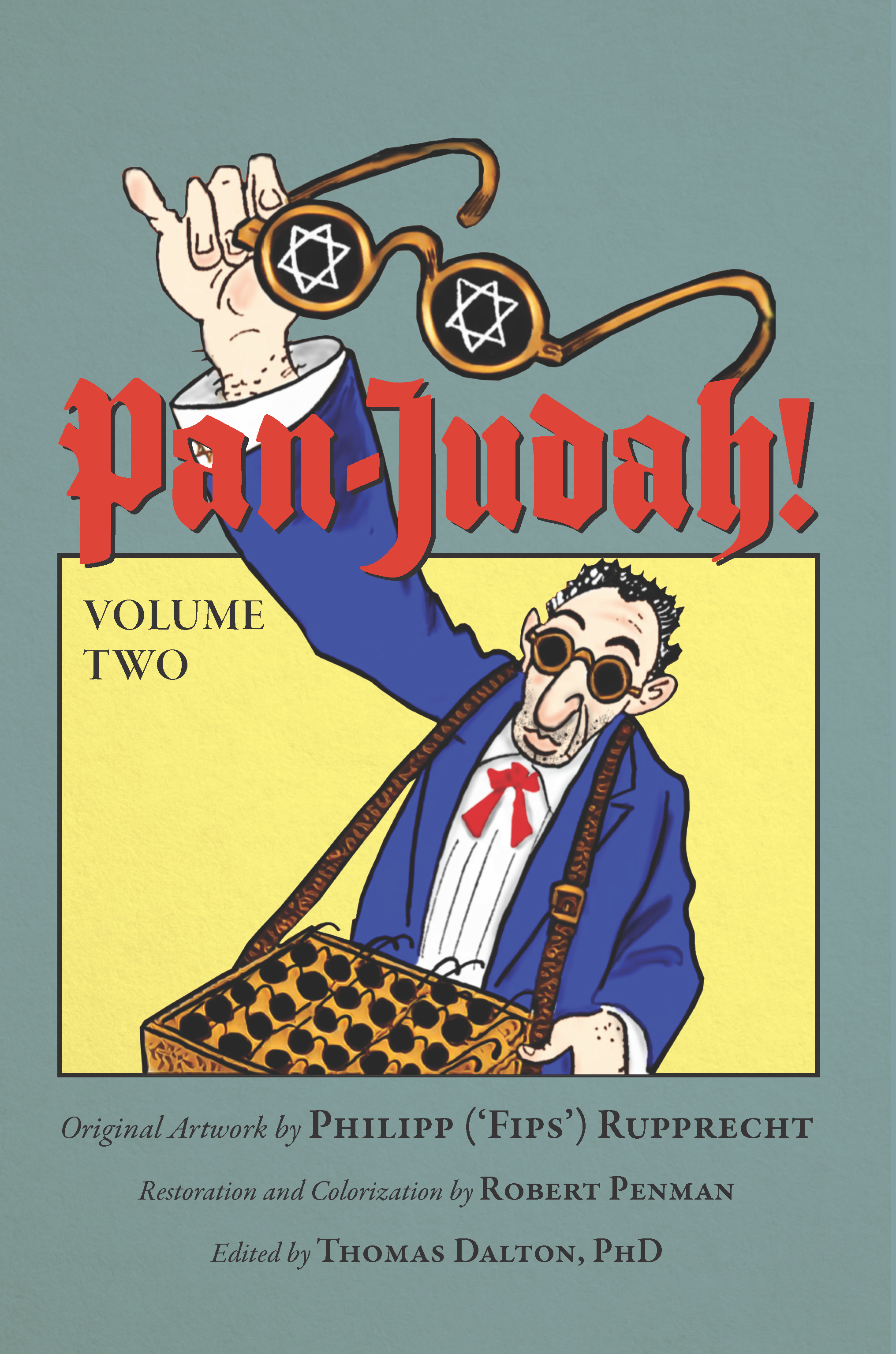 As a follow-up to our popular initial collection, we now offer another 200 fabulous images by the renowned German artist, Fips. All dating to the years 1925 to 1945, these cartoons give a fascinating insight into the worldview of National Socialist Germany. Needless to say, such images could never be published today. Thankfully, contemporary digital artist Robert Penman has recovered, restored, and colorized these original black-and-white images, bringing them to life as never before. Chapters are organized thematically: "Blood Libel", "Money-Grubbers", "Wire-Pullers", "Soviet Union", "USA", and so one. Also included is a selection of compelling non-Fips cartoons from the same era. Fun, entertaining...and educational!

August 2022. 268 pages, full color. Available NOW in paperback: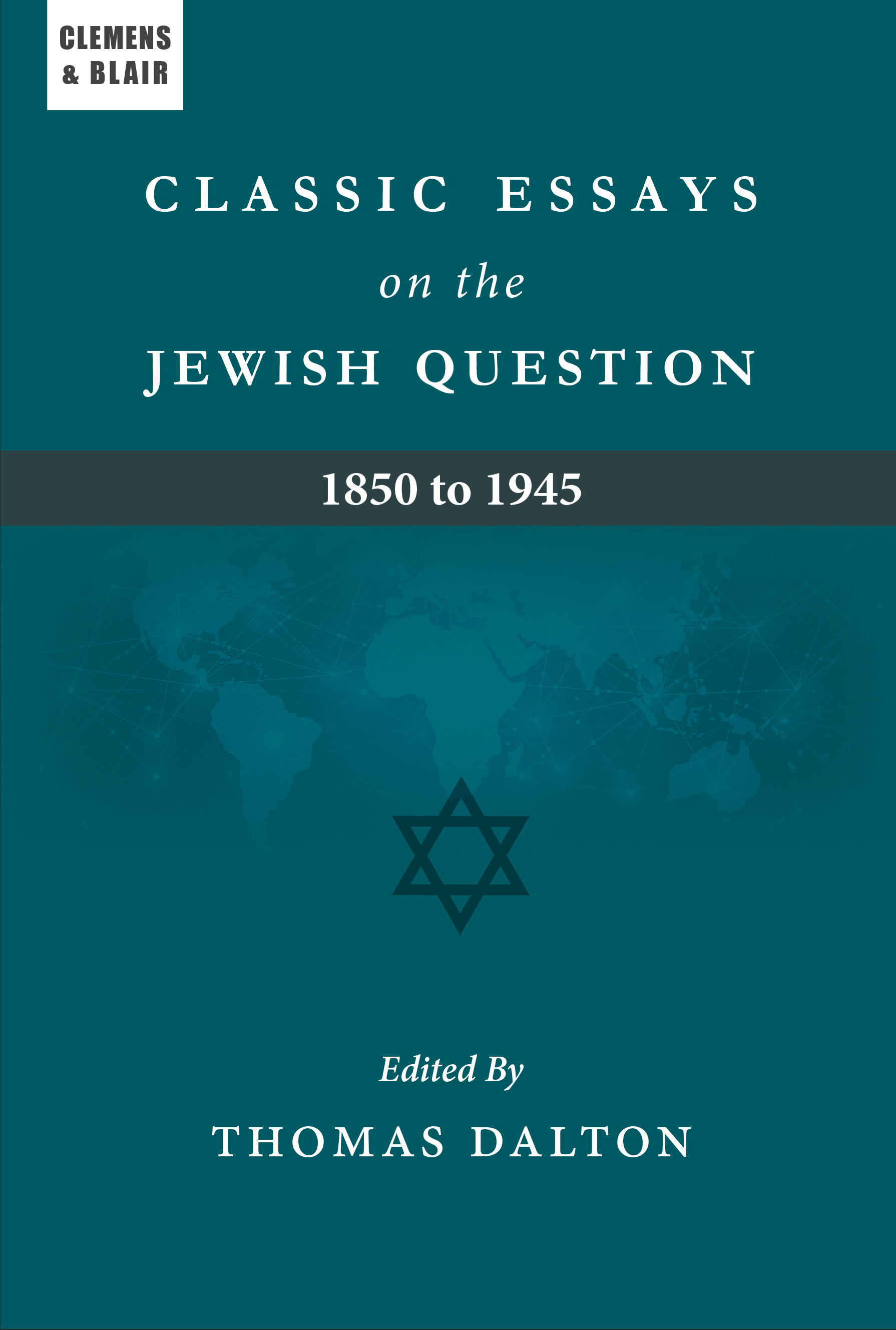 AVAILABLE NOW!

CLASSIC ESSAYS on the JEWISH QUESTION

1850 to 1945
For centuries, people have struggled with what became known as "the Jewish Question": How should societies deal with this troublesome, pernicious, and domineering minority in their midst? Here, we have collected 16 classic essays on this subject. Chapters include: "Jewry in Music" by Richard Wagner, "Conquest of the World by the Jews" by F. Millingen, "The Jewish Question" by Fyodor Dostoyevsky, "The Victory of Jewry over Germandom" by Wilhelm Marr, "Jewish France" by Edouard Drumont, and "The Jewish Question in Europe" by Civilta Cattolica. The collection also includes important writings by Hitler, Himmler, Theodor Fritsch, Ezra Pound, Robert Ley, and others. Expertly translated and edited, nothing like this collection has ever appeared before. It will surely become a central reference for all those concerned about the role of Jews in modern society.

2022. 368 pages. Available NOW, in both paperback and hardcover: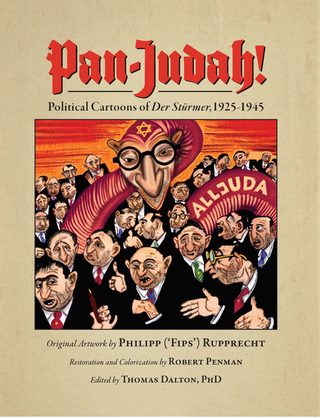 PAN-JUDAH!
POLITICAL CARTOONS OF DER STURMER, 1925-1945
The most notorious newspaper of NS Germany was "Der Sturmer". Every week, it featured a prominent anti-Jewish cartoon on the front page. Now, artist Robert Penman has restored and colorized 200 of the best images of the cartoonist 'Fips'. Vivid and stunning, these images come to life like never before. Not to be missed!

2021. 278 pages. Available NOW, in three formats:

Sample of the images from Fips/Penman below....

We at Clemens & Blair believe that you, as a reader, deserve to have access to other informational and historical book -- even those that we do not publish or sell. This comes from our commitment to providing you with the books that will help you understand the most significant events in history. With these materials, we are confident that you will have more information worthy of sharing with friends and others.
SEE OUR AFFILIATED BOOKSELLERS BELOW
Additional information on many of these books can be found on the personal website of our lead editor, Thomas Dalton:
www.thomasdaltonphd.com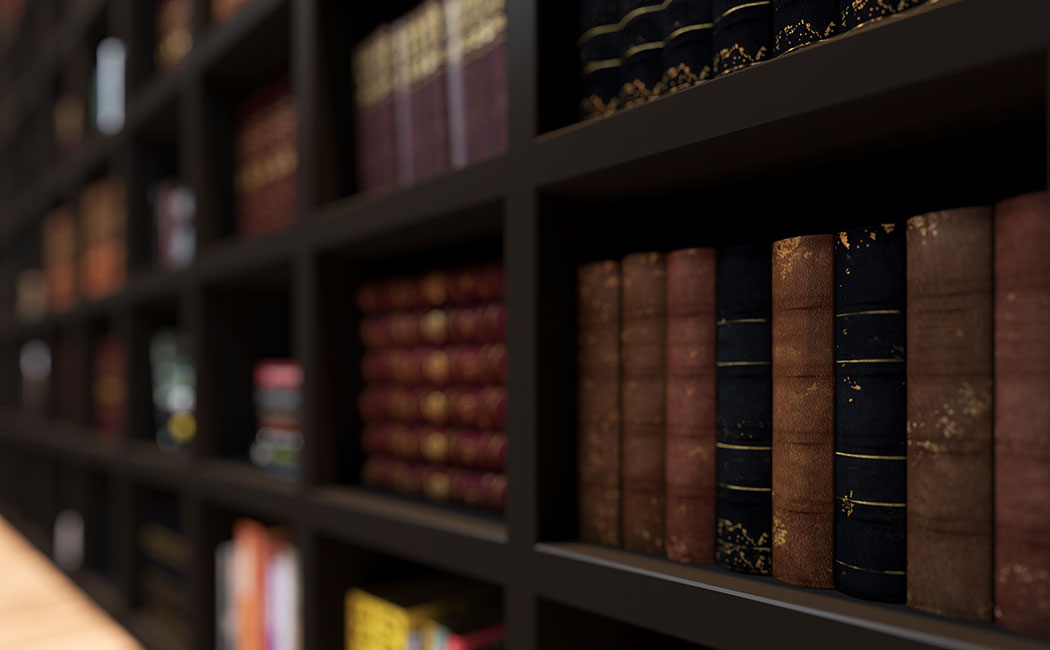 Financial Donations Welcome

As a small, independent, non-profit publisher, we operate with a bare minimum of financial reserves. If you enjoy the products we offer, and if you would like to help us spread the word, please consider a small financial donation. More resources means that we can do more promotion and advertising to reach new readers. And it allows us to support new book projects, new translations, and new compilations. Simply put, the more resources, the more people we can reach.

For donation options small and large, please visit our
Donate
subpage.
If you wish to learn more about our publishing company, please feel free to contact us. Our representatives are here to answer all of your questions. We hope to hear from you soon.